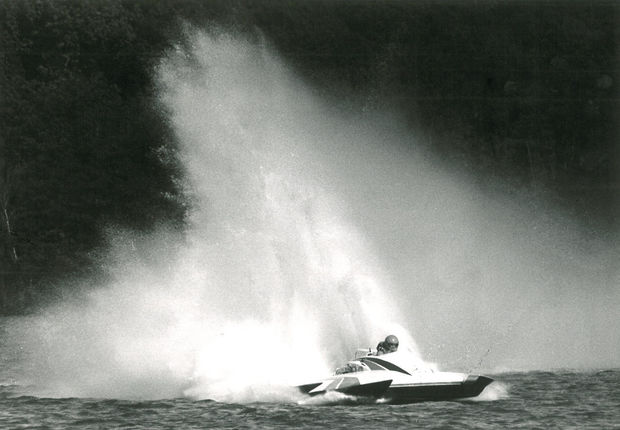 at least that is what the website stated:


1947 Norman-Lauterbach-designed Lyndora
Piloted by its builder Bob Roland, Lyndora had success in National 220 Class racing. It passed through several owners, was restored, shipped to Britain and appeared in the Brooks Summer Auction at Goodwood House in June 1993. Lyndora currently resides at the Classic Boat Museum, in Cowes, on the Isle of Wight.
Saturday's weather was cold and rainy and only about 7 or 8 boats plus the APBA school boat getting some laps in before the rain came. Some boats left after Saturday's testing and more hydros arrived on Sunday. The weather improved Sunday with sunshine and about 15 degrees warmer.
Overall, it was a very good weekend for both testing and a lot of new APBA school students getting their first chance to drive an inboard hydroplane.
These photos were taken as I walked through the pits on Sunday morning.
Phil Kunz