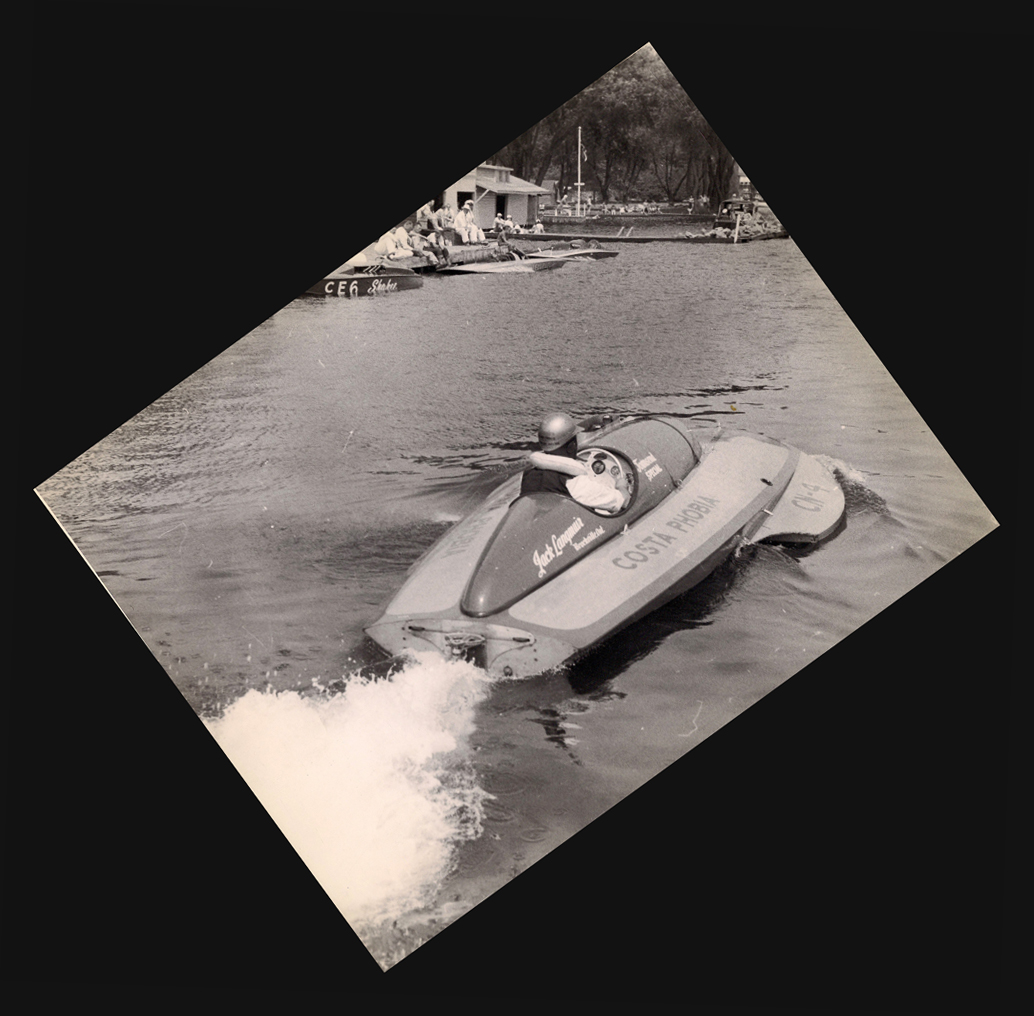 Jack Langmuir in Art Hatch's Costa Phobia. Sister to Lotta Costa & Costa Lotta
Editor's note- Sorry, neat photograph but I rotated the pic in case you're wondering why the black box..
Above photo posted in Vintage Hydroplanes – Skiffs & Outboards – Canada on Facebook. Ross M. is posting Don MacDonald's photo collection spanning 1940's to 1980's. Totally worth a visit!