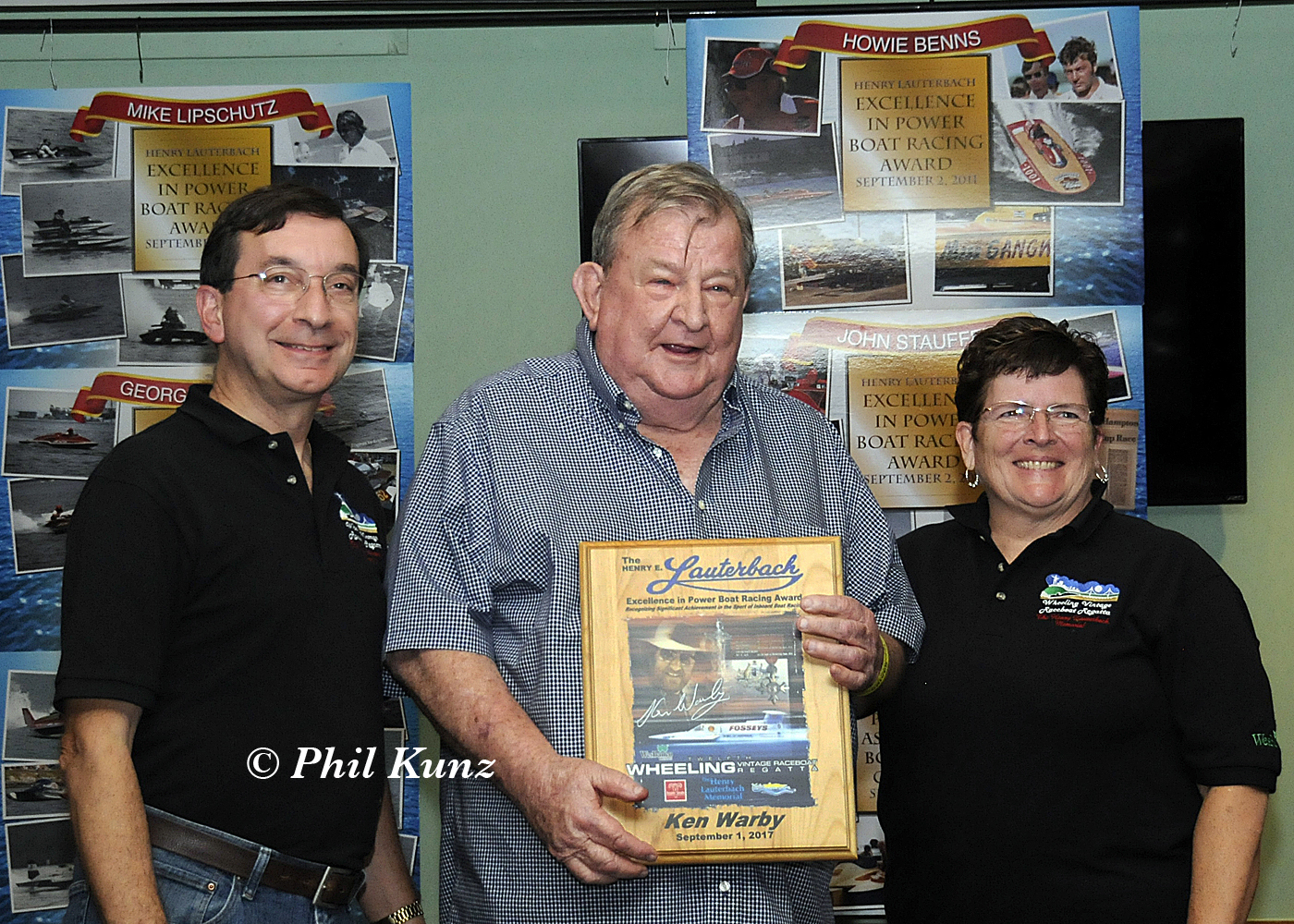 Ken Warby receives from Dan and Debbie Joseph THE HENRY E. LAUTERBACH EXCELLENCE IN POWER BOAT RACING award last September at the Wheeling Vintage Race Boat Regatta.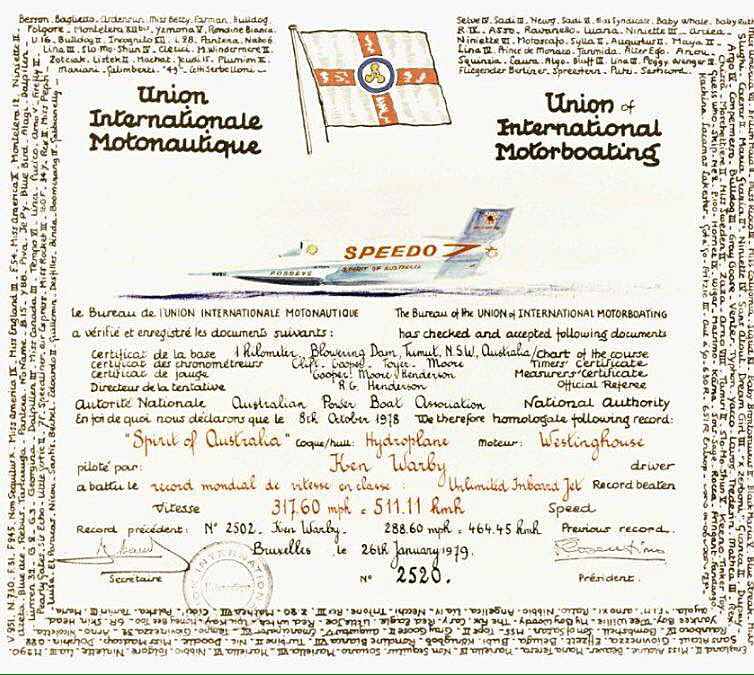 Ken Warby has held the World Water Speed record since 1978 when he drove his Spirit of Australia boat to 317 mph. That's 40 years (in 2018) that he has held that record!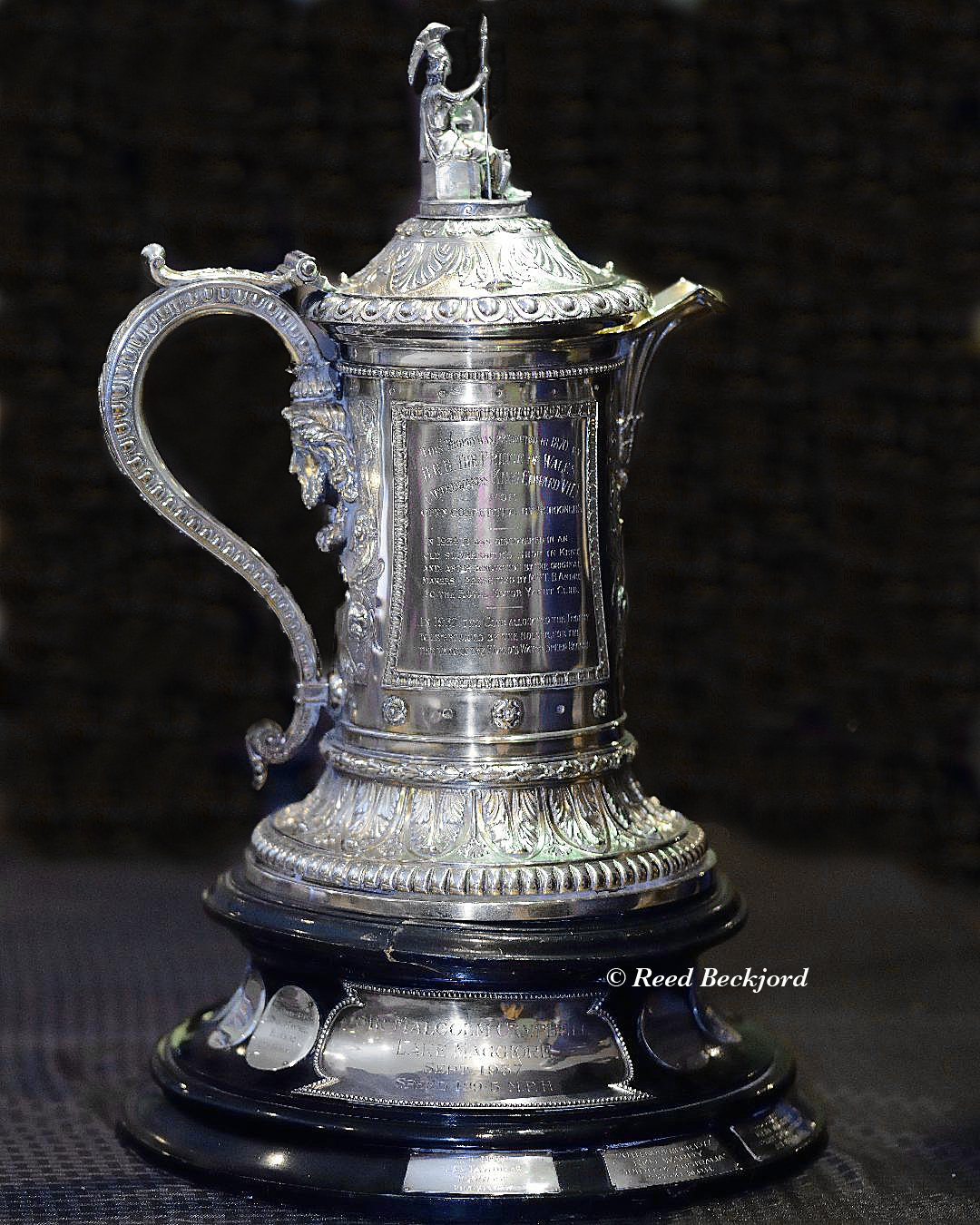 Ken Warby brought the World Record Speed trophy. There is some impressive names etched into that trophy.
So great that everyone got to see this historical trophy.