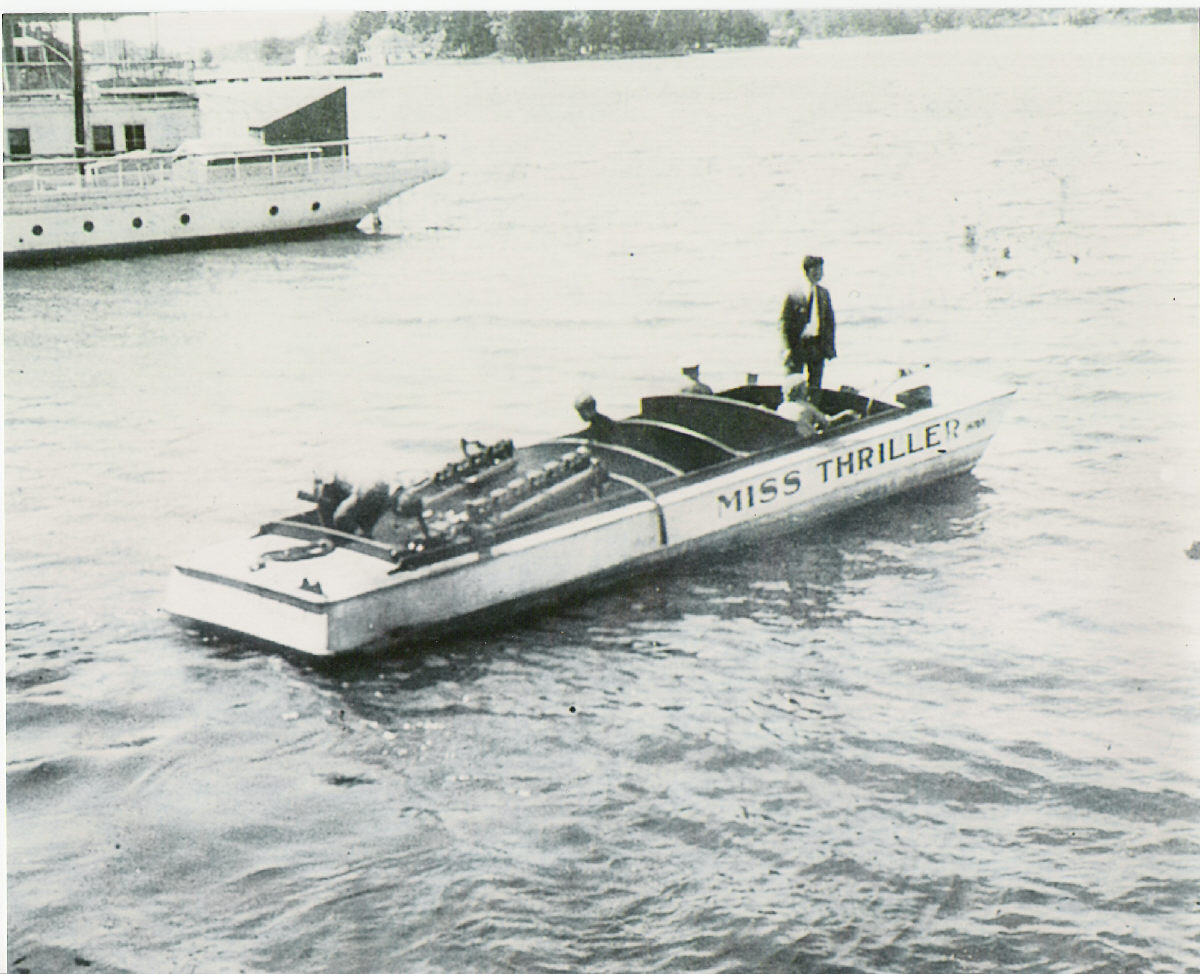 Dave R. found this on the internet. Note the big aircraft engines. The 'Sea Sled' name sounds like a good description for the hull. The boat reminds me of the thrill jet boats that I've taken at tourist destinations. Big motor in back with a few church pews in front for all the paying customers.
The Missing and Deadly Miss Thriller
Miss Thriller, a 28-foot Sea Sled was returning to the docks at Arnolds Park Sunday night July 28, 1929, with 17 aboard when she was struck and sank by another passenger boat, Zipper. Nine passengers aboard Miss Thriller died in the accident. She sank in 90 feet of water more than one-half mile south of Dixon Beach. Miss Thriller was pulled to the surface, towed to Terrace Park Beach and hauled onto shore July 3, 1930 to salvage her twin airplane engines. What happened to her hull is not clear. Some say she was put on exhibit at fairs and carnivals. Other say a grieving parent doused her with gasoline and burned her up. There doesn't seem to be a written account to confirm either story. There are, or were, other craft on the bottom of West Lake Okoboji.
Yep, sounds like the right boat from the description. Regards, Dave Richardson