John Behrens checked in with us. He is the owner of Who Cares A-104.
He still has the Who Cares A-104 boat. It is in storage in my barn in the loft. I have a Ford Flathead V-8 60hp engine for it now. I hope to do some more restoration on the boat in the near future.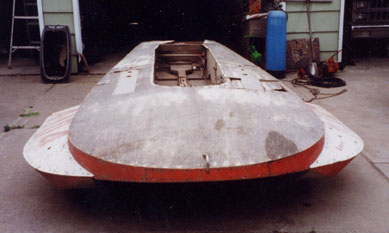 Folks is this a very early Rich Hallett built hydro?