Who Cares A-104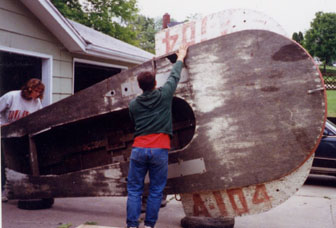 John Behrens from Davenport Iowa purchased this antique wooden hydroplane boat around 1987. The boat needs serious restoration. The class of the boat painted on the sponson is A-104 and the name of the boat is Who Cares. The engine it ran was early V-8 60 Flathead Ford. I do not know much about hydroplanes and need assistance in availability of restoration parts, photographs or literature of how this type of boat was constructed. I have most of the engine components and need most help with restoring the hull , steering linkage and nosecone. I would appreciate if anyone could tell more about the class of boat I have and possible sources or reference sites or material I could use to help me with my restoration project. I'd like to make the boat as near original as possible.

Update from John May 26, 2017:
I still have the Who Cares A-104 boat. It is in storage in my barn in the loft. I have a Ford Flathead V-8 60hp engine for it now.
I hope to do some more restoration on the boat in the near future.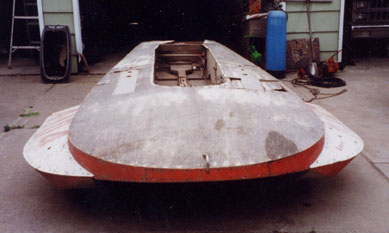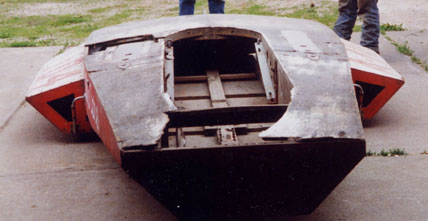 © 2000-2017 John Behrens