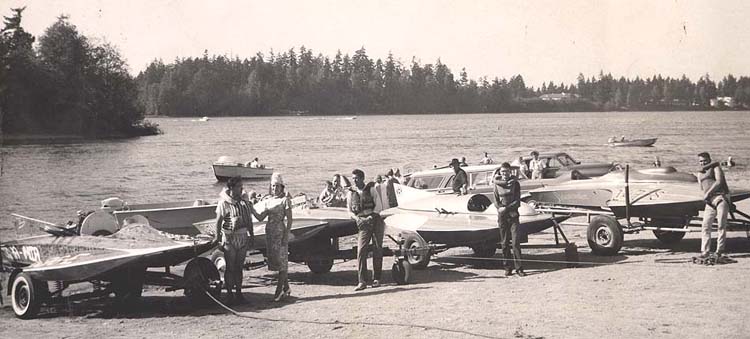 American Lake. Circa - 1962(?)
Drivers from left to right:
Armand Yapachino (note Armand's driving uniform)
Jack Prengel
Ron Morrison
George Henley
(George Henley closed out his racing career in the unlimited hydroplane Pay-N-Pak.
He's been involved with jet powered river boats for years).
Driver's in the background:
Leroy Little and his son Chris.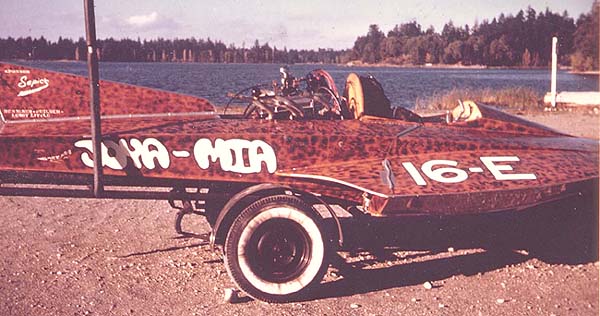 Leroy Little is the builder-designer of the first cabover hydroplane, JOYA-MIA 16-E, in the Pacific NW.
Owner/Driver Armand Yapachino also helped with building her.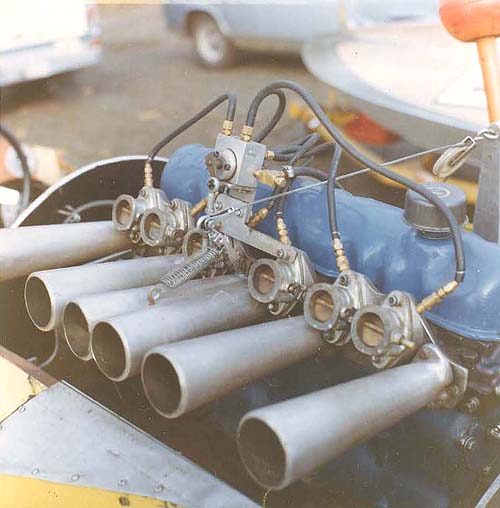 Leroy Little made and cast the aluminum exhaust headers
for the Falcon engine and built the homemade fuel-injection.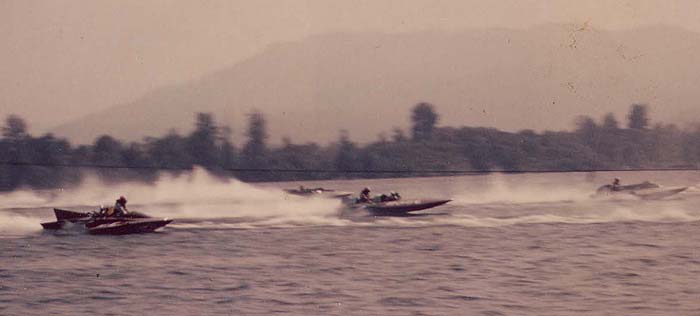 280's racing.
Cabover on left is Armand Yapachino's Joya Mia.
Armand still owns a 5 litre class, Karelsen design racing hull and it is also called Joya Mia.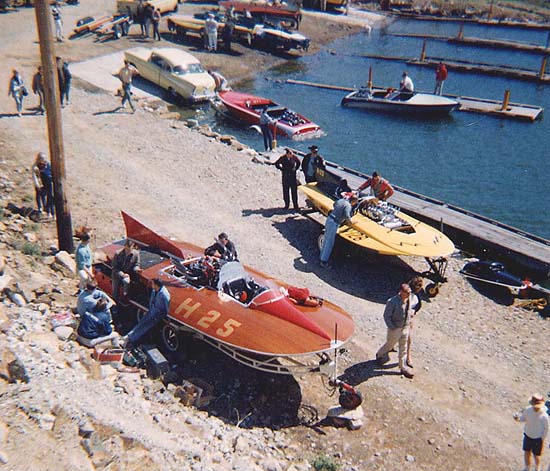 The original Annies Dodge H-25
Photo taken in Eastern Washington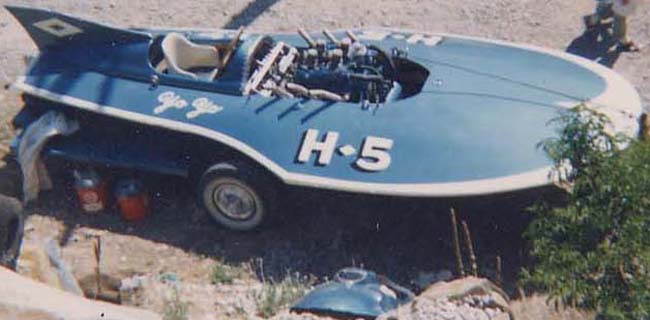 Irwin Jeffries YoYo H-5
A Chuck Hickling design. It was burned many years ago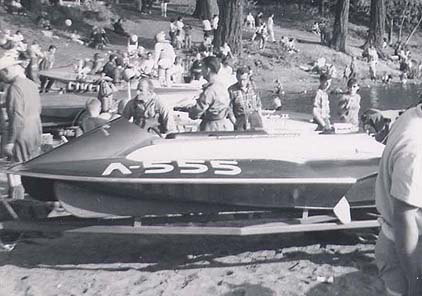 The 150 Karelsen cabover is my other boat more commonly known as the Hilton Hyperlube A-555.
I believe this was Ed Karelson's first inboard hydroplane built originally for Jim Emel in 1961.
© Randy Wold