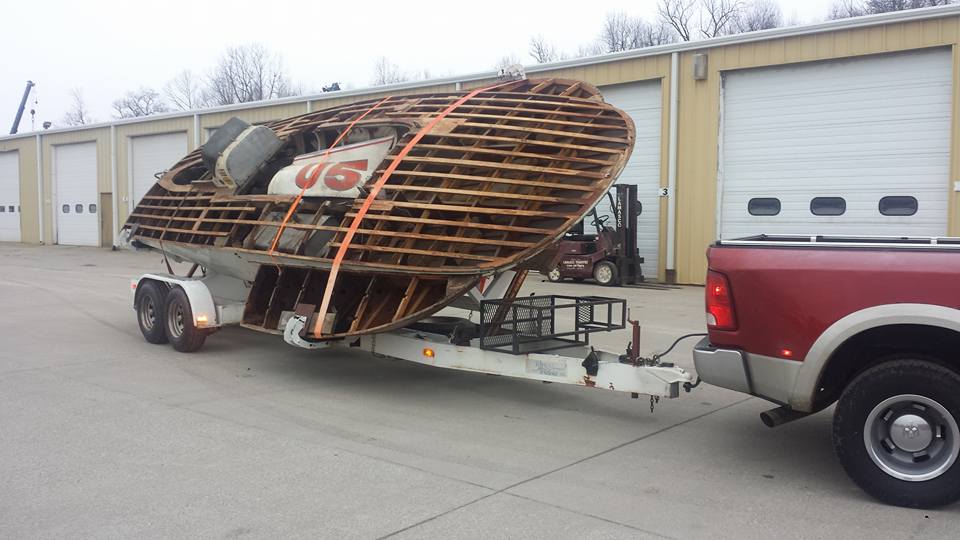 According to his facebook page, Larry Lauterbach looks to be traveling back to the Lauterbach shop with this gem in tow.
A lot of fans will be glad to see this hydro come back in it's racing form, if indeed that is it's future. The word on Facebook is – this was the hull that Bill Sterett had and was reworking and planning on converting to the infamous, Chrysler Crew.
Regardless of whatever configuration is in the future for this hull, let's just hope it will be — a rare Unlimited class Lauterbach restored.
Above photo came from Hank's photo album posted on Unlimited's Detroit