HAPPY NEW YEAR.
The start of a new year signals that all the old vintage hydroplanes and owners, like a very fine wine, are just getting better with age. (Hmm….that sounds good, so I'll go with that).
Every year new year also brings forth a few more vintage hydroplanes that will be reincarnated back to it's former glory.
The latest project seen at John Jenkins shop is a blunt nose Jones 145 ci hydroplane vintage (1970?).
The boat is the former TOR-GRE for which is was built for & campaigned by the Barker Family out of western New York state.
The hydro then moved on and became the ANDIAMO campaigned by Tony Lamontia in the 1980s (dictionary tells me this boat name is Italian for – "Let's Go; Hurry Up") .
From there, it moved on and was campaigned by Jeff Corrigan as WONDERFUL SENSATION and was last raced up into the early 90s when mandatory cell rules were implemented.
The Lamontia Bros. have acquired this hydroplane and commissioned John Jenkins to restore her  as campaigned by their father —  ANDIAMO.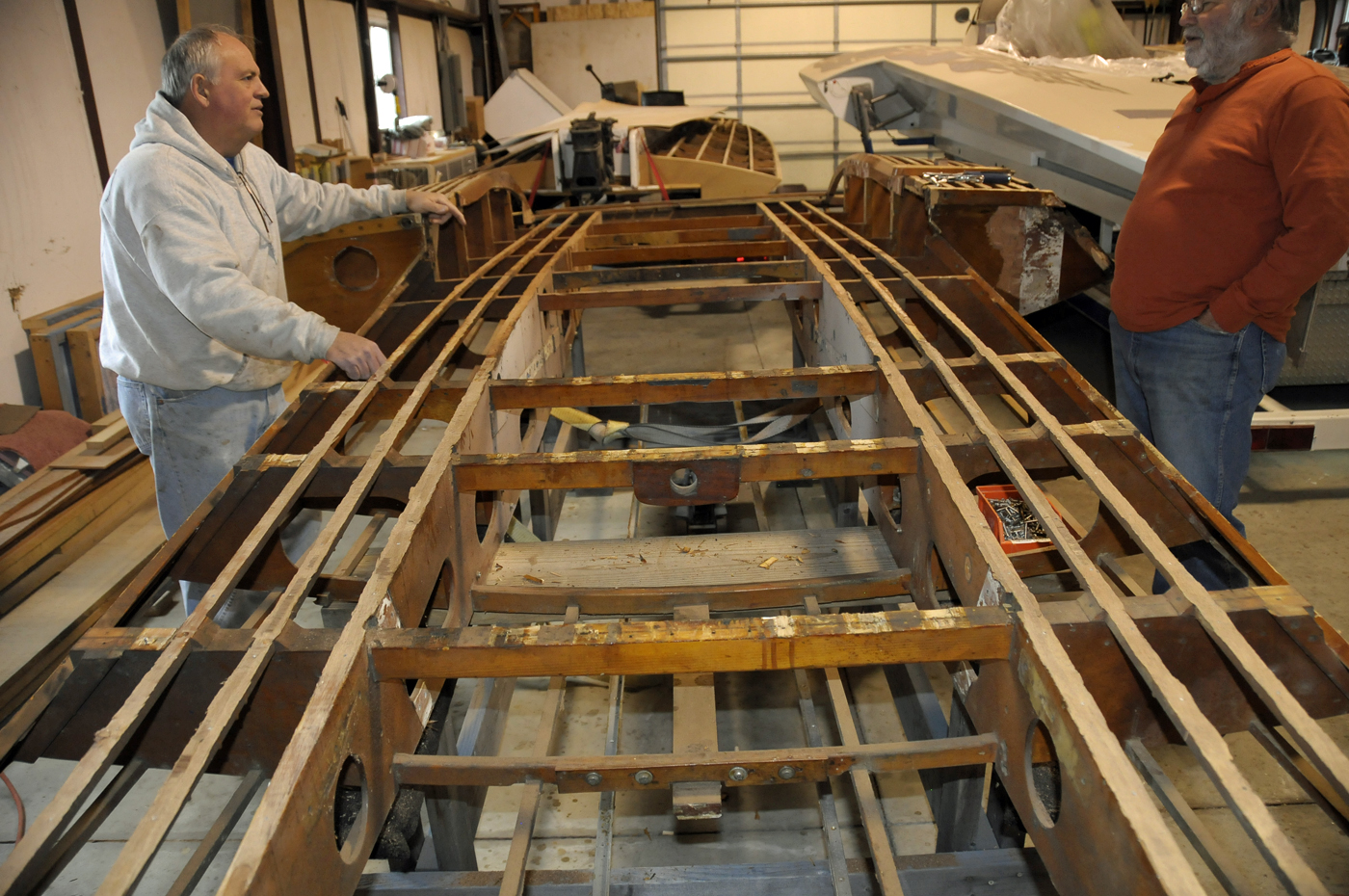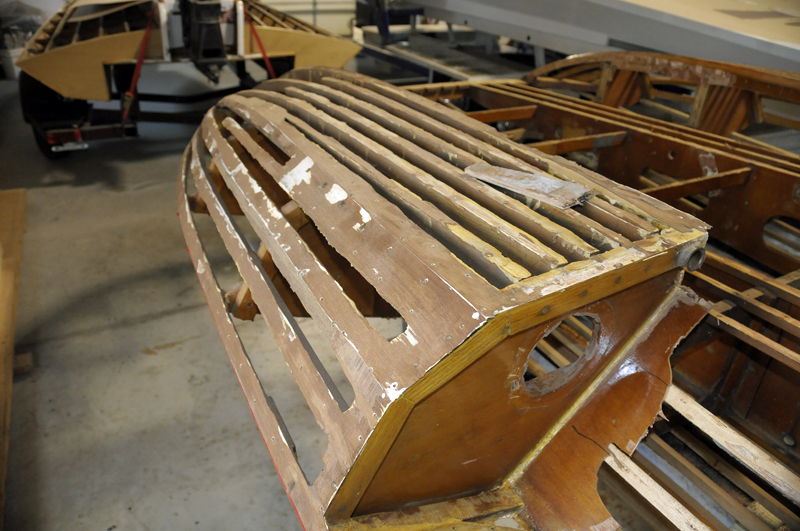 Thanks to Phil Kunz for the story and photos!